My life consists of various backlogs Garcias' profile
I think there's something missing here
---
Update #11 - 26 July 2018
This game is so short that I actually had to leave it open after finishing it so I could receive all the cards. It's fun and consists of visiting this isle in two different years to complete a few quests. Fun game and worth the few cents it usually comes to around steam sale. Too bad I couldn't access the steam overlay or else I would've taken a bunch of screenshots since the game is so cute :3
I also started playing Lego Harry Potter: Years 1-4 in co-op with my sister and I'm enjoying it. I haven't played a Lego game since Star Wars in my psp, a good 10 or more years ago.
I'll see you all in my next update :)
Update #10 - 22 July 2018
I think I might play some more small games I own in this summer so I can relax a bit and feel like I progressed a lot through the backlog (and my sg wins ;__;) since apparently I just can't stop buying games… already bought 54 games and we're "midway" through 2018 (vs 74 in 2017). Help!
Update #9 - 22 July 2018
I guess I can't make more predictions since I always fail them.
A fun management game with just two downsides: the game is a little too grindy for my taste but it was cool to train while watching tv shows, for example; and the lackluster ending. Otherwise it was pretty enjoyable, with all the references inserted in the game… I might even get back to it in the far future to get the bad ending and the remaining achievements (but I'm probably not xD).
Update #8 - 19 July 2018
Another game down in the ABC list. Some slow progress is being made but it's going alright.
I've been playing Borderlands in co-op with a fellow blaeo member (kubikill) and we've been having fun together. We are really close to finishing the campaign and we shall play the DLCs later. I think it will be my next update :)
I finally finished my BSc and I'm pretty happy with it. Now I can relax for a month and then start my Master's degree :)
Update #7 - 12 June 2018
One of those games you can pick up for 5-10 minutes to relax a bit after a long day of studying and working :)
Classified beaten as I have gotten the "basic" achievements of each level and won't be going for 100% achievements.
Update #6 - 27 May 2018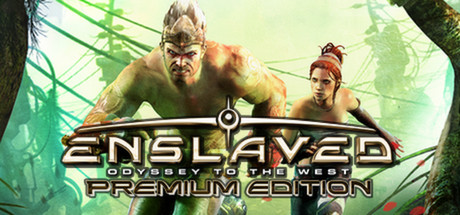 Finally done with it! Really enjoyed it and don't regret getting it at all! It's another ABC game beaten but now I'll have to really focus again on university for the next month (final tests/exams/discussions) so I can finally get my bachelor's degree done :D
Update #5 - 27 May 2018
After being away for 2 months I was finally able to find some time to play a bit more, and thanks to the Steam Spring Cleaning Event free weekends I was able to play a game that I've had wishlisted for almost 3 years now: Castle Crashers. I tried to play it co-op but wasn't able to find any match whatsoever so I just played alone. It was an enjoyable game and I can see how better it would be co-op.
And now I shall finally (try to) finish Enslaved, since I'm so close to doing it. Let's go!
Update #4 - 27 March 2018
A quick win that I just played with a friend. Even after a hour of trying different things we couldn't get much endings (3 or 4) so I checked a walkthrough and found out that all the endings made no sense so I just did a few of them and gave up aka marked it as beaten.
Moving on, I think my next update is gonna be about Enslaved since I'm currently on chapter 8 and the game only has 14 chapters. :)
Update #3 - 24 March 2018
Third one for the 3x3rd of Monthly Theme! I'm yet to play any of the dlcs but I don't feel like playing them right now so I'll probably move on to the next game and get back to this later :)
Update #2 - 19 March 2018
Another one from my ABC Plan and apparently it counts for the Monthly Theme too! :D