My life consists of various backlogs Garcias' profile
I think there's something missing here
---
Update #8 - 19 July 2018
Another game down in the ABC list. Some slow progress is being made but it's going alright.
I've been playing Borderlands in co-op with a fellow blaeo member (kubikill) and we've been having fun together. We are really close to finishing the campaign and we shall play the DLCs later. I think it will be my next update :)
I finally finished my BSc and I'm pretty happy with it. Now I can relax for a month and then start my Master's degree :)
Update #7 - 12 June 2018
One of those games you can pick up for 5-10 minutes to relax a bit after a long day of studying and working :)
Classified beaten as I have gotten the "basic" achievements of each level and won't be going for 100% achievements.
Update #6 - 27 May 2018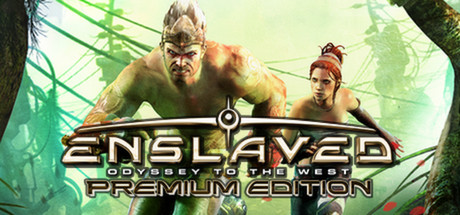 Finally done with it! Really enjoyed it and don't regret getting it at all! It's another ABC game beaten but now I'll have to really focus again on university for the next month (final tests/exams/discussions) so I can finally get my bachelor's degree done :D
Update #5 - 27 May 2018
After being away for 2 months I was finally able to find some time to play a bit more, and thanks to the Steam Spring Cleaning Event free weekends I was able to play a game that I've had wishlisted for almost 3 years now: Castle Crashers. I tried to play it co-op but wasn't able to find any match whatsoever so I just played alone. It was an enjoyable game and I can see how better it would be co-op.
And now I shall finally (try to) finish Enslaved, since I'm so close to doing it. Let's go!
Update #4 - 27 March 2018
A quick win that I just played with a friend. Even after a hour of trying different things we couldn't get much endings (3 or 4) so I checked a walkthrough and found out that all the endings made no sense so I just did a few of them and gave up aka marked it as beaten.
Moving on, I think my next update is gonna be about Enslaved since I'm currently on chapter 8 and the game only has 14 chapters. :)
Update #3 - 24 March 2018
Third one for the 3x3rd of Monthly Theme! I'm yet to play any of the dlcs but I don't feel like playing them right now so I'll probably move on to the next game and get back to this later :)
Update #2 - 19 March 2018
Another one from my ABC Plan and apparently it counts for the Monthly Theme too! :D
Update #0 - 16 March 2018: Catching up, yet again!
Even though I haven't played much I've been dreading to make an update so I've decided to make is as simple as possible: straight forward on what I finished on steam. I won't add the links to lists and screenshots and whatever else and will just rate the game from 0 to 10. Starting now I'll just roll a post with a game I completed each time I beat one. For non-steam games I've created a MyVideoGameList profile where I'll keep record of what I've beaten in my life, independently of the platform it was. I also want to give credit to Julle, from who I stole the new design without anyone knowing >.>
August 2017
January 2018
February 2018
I'm yet to write posts and reviews about the games I've played in the last 6 or so months but university is eating me alive this year and I'm finding it harder to find time to play and write something about it…
Either way, I finally caved in and I've been messing around my recently created ABC list to see if I can control a little bit of my backlog but I'm having trouble choosing the games for the Q, U, V, W, Y, Z letters. Does anyone wanna give me a hand?
PS: I know I own Viscera for V but I'm not really in the mood for it. Keep in mind those are games I choose because I wanna play them sooner than later and that I think that I can run them well enough to be playable and have good graphics. Preferable 40+ fps and I own a i5-5200u paired with a gt840m and 8gb of ram in my 720p laptop :)
Oh and if there's someone from Italy here, I'm going there for a week with a few friends. Any recommendation?
EDIT 26/01/2018: So I've updated my list with a few more games and now have it done! Here it is:
A - Armello
B - Borderlands
C - Call of Duty: Black Ops II
D - Darksiders Warmastered Edition
E - Enslaved: Odyssey to the West
F - Furi
G - Guacamelee! Super Turbo Championship Edition
H - Homefront
I - The Interactive Adventures of Dog Mendonça and Pizzaboy
J - Jet Set Radio
K - Killer is Dead
L - Life is Strange
M - Mass Effect
N - Naruto Shippuuden Ultimate Ninja Storm 3
O - Owlboy
P - Portal 2
Q - The Uncertain: Episode 1 - The Last Quiet Day
R - Rocketbirds: Hardboiled Chicken
S - Shadowrun Returns
T - Tomb Raider
U - Brus - A Tale of Two Sons
V - Jotun Vallhala Edition
W - The Witcher 2: Assassins of Kings Enhanced Edition
X - XCOM: Enemy Unknown
Y - Hell Yeah!
Z - Kentucky Route Zero
This list is subjective to change. Let's see how it goes :)